Rock and Roll poet is a cross-platform educational resource that includes specific text related lessons and resources based on the work of Wales's most famous literary figures - Dylan Thomas. The resource consists of a web site for teachers and learners, 3 different mobile apps (aimed at different key stage levels), an interactive e-book and a timeline based on Dylan's life.
Below is a promotional video I created for the project that sums up the whole resource.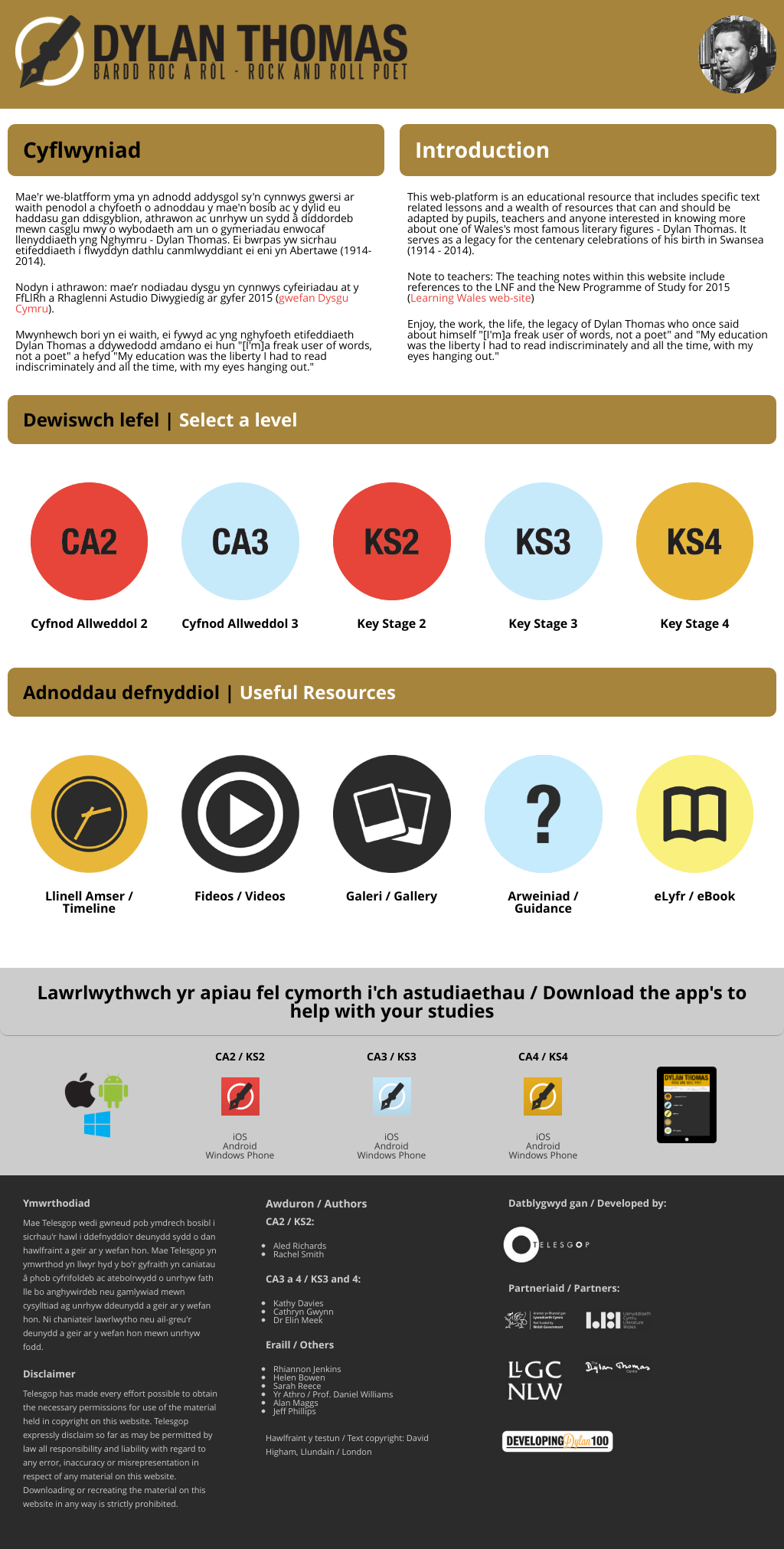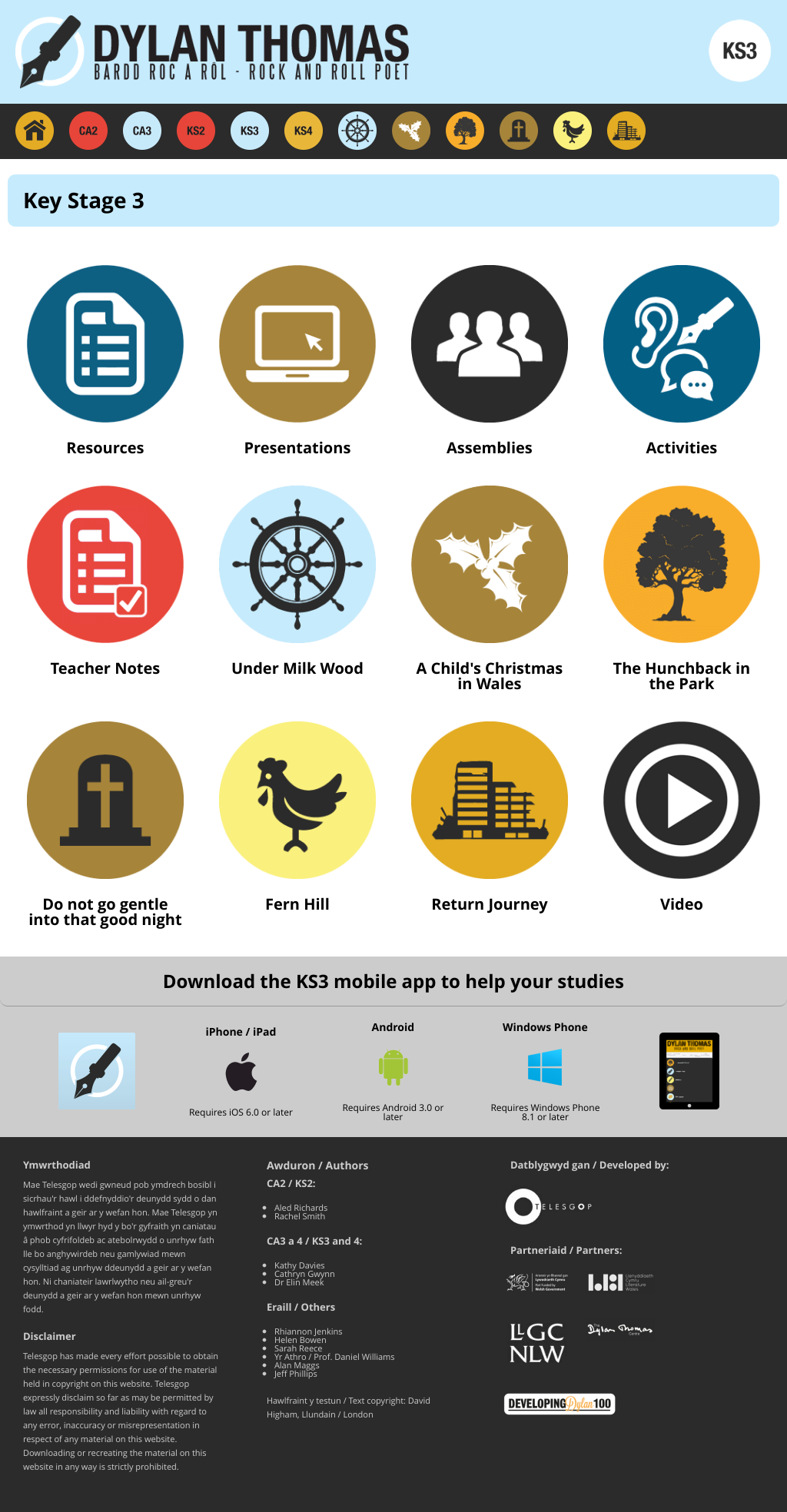 Mobile Apps
3 different mobile apps were created for the project. They had to work on iOS, Android and Windows phones so I used multiplatform software. For key stage 2, an interactive game based app was created using Construct2. For key stages 3 and 4, PhoneGap was used for development.
KS2 App
The key stage 2 app consists of 4 mini educational games. A snowball game based on mathematics, a timetable game based on mathermatics, a map game based on co-ordinates and a pairs game based on rhymes.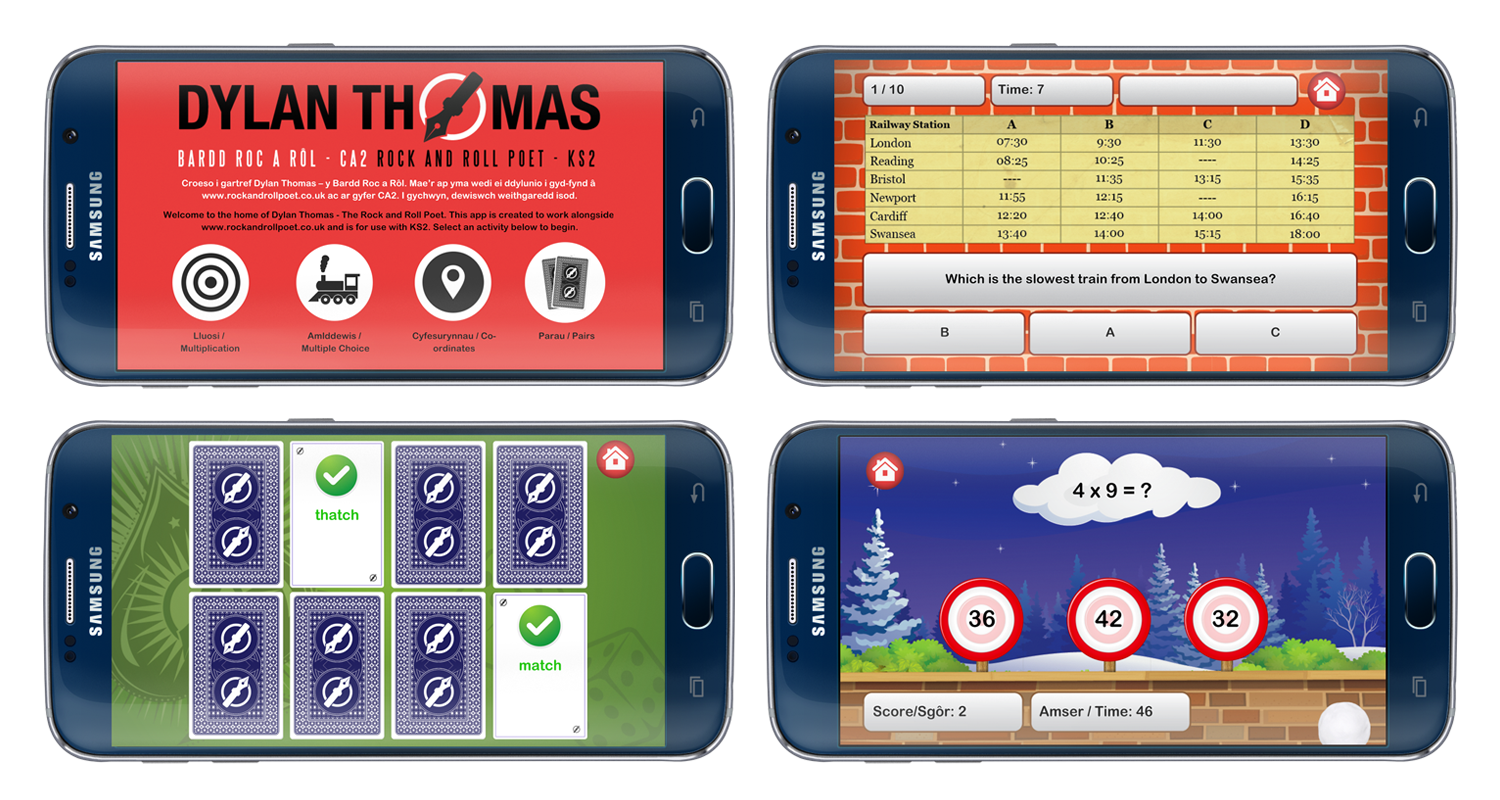 KS2 and KS3 Apps
These 2 apps mainly focus on Dylan's work itself and acts as a revision tool for the learners. The apps also contain videos, audio, a timeline and a language switcher for KS3.