Music for Misfits is a TV series we at Telesgop created for BBC Four. It is a look at the development of British indie music, born in the 1970s when the music industry was controlled by the major record labels and releasing a record independently seemed an impossible dream.
I was lucky enough to work on the graphics for the programme. Turns out, it was the biggest graphics package I've created for TV. I created the title graphic, the astons (name tags), a few maps, graphics based on late 70's fanzines and a bunch of other cool things. Check them out below.
The Titles
Originally, we played with the idea of having a stop motion sequence of indie inspired memorabelia animated over a desk. We created a test piece for the tiles. In the end we decided against it as it didn't fit in with the pre-titles montage. Here is the test video...
We needed something a lot quicker and straight to the point. This cassette graphic was created that included the main title as well as the episode title. The graphic was created in Photoshop then animated in After Effects.

Stills and Photographs
Rather than using a standard photograph of the artists, we decided to 'rough them up' and make them look as though they were included in a fanzine. Below are a few examples that could be seen in episode 1.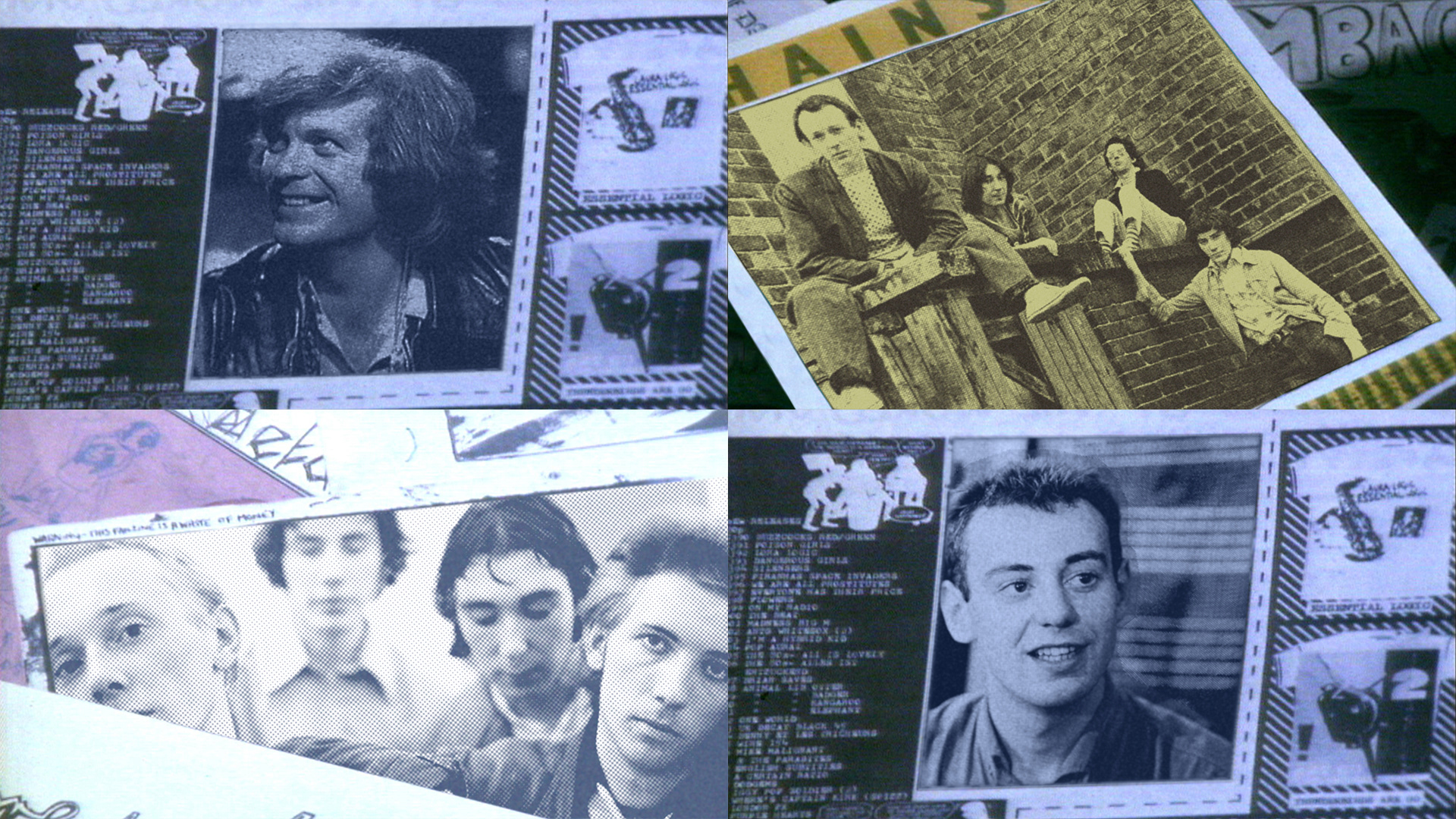 Maps
The series covered alot of the music and bands throughout the UK, so a few maps were needed to show the spread of the movement. '
The Cartel
', was a record distribution organisation in the United Kingdom, set up by a number of small independent record labels to handle their distribution to record shops.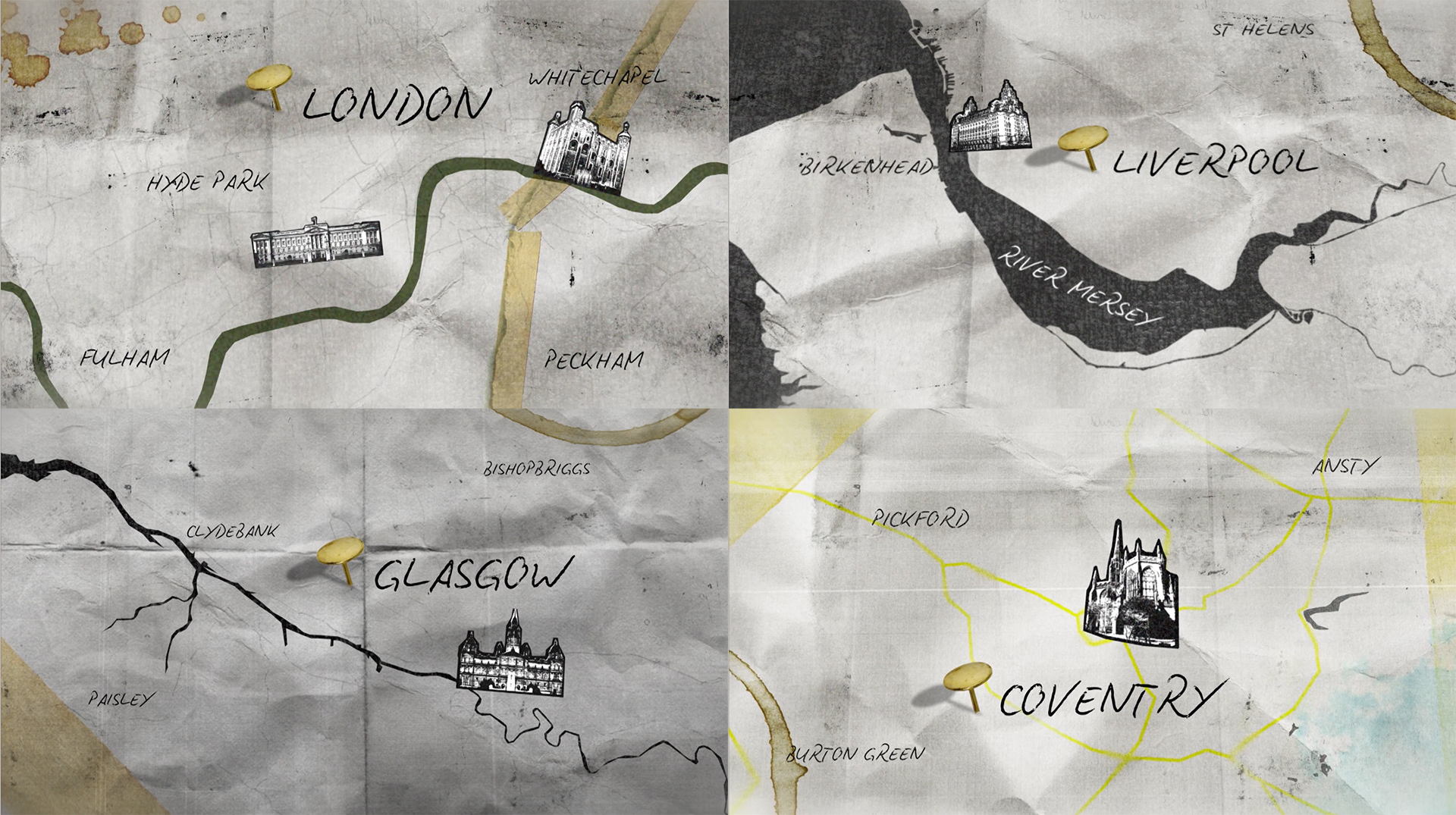 Album Covers
A number of album covers were shown throughout the series. I photoshopped the covers to give them an old/worn look and feel. They were then placed on top of a stock image of a vinyl shelf. Over 60 covers were adapted for this look, here's a few below.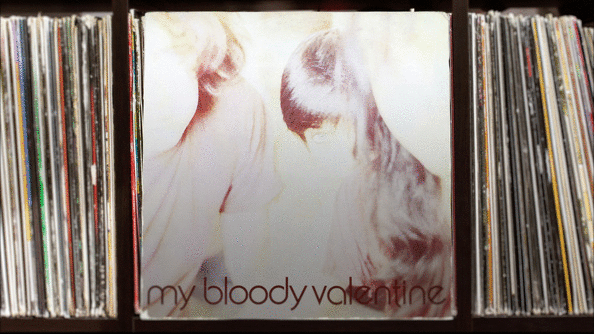 Astons
The astons (lower thirds) were kept fairly simple. The punch label font was used and the text wiped onto the screen. The text had a slight 'photocopy paper' texture effect applied to it.
TX Cards
Each week an episode aired, I created TX cards that were used for promotion on social media, emails etc. A few variations were created. Here are the 'square' versions that were created specifically for Instagram.

And more...
There were some other graphics needed throughout the series, mainly based on the 'desk' theme. 
This was the most challenging tv project I have worked on to date...and probably the most fun project too!